About Our Volunteers
Our volunteers are the backbone of NAMI Vermont. Because we are a small grassroots organization, we rely on the generosity of our volunteers to help us run our support groups and educational classes, plan events, and provide outreach through exhibits, parades and community presentations. Our volunteers also raise funds to ensure our programs are offered at no charge, as well as advocate and educate at local and state levels.
NAMI Vermont's committees and Board of Directors are made up of dedicated volunteers who give of their time to ensure that we fulfill our mission to support, educate and advocate so that all communities, families and individuals affected by mental illness or mental health challenges can build better lives.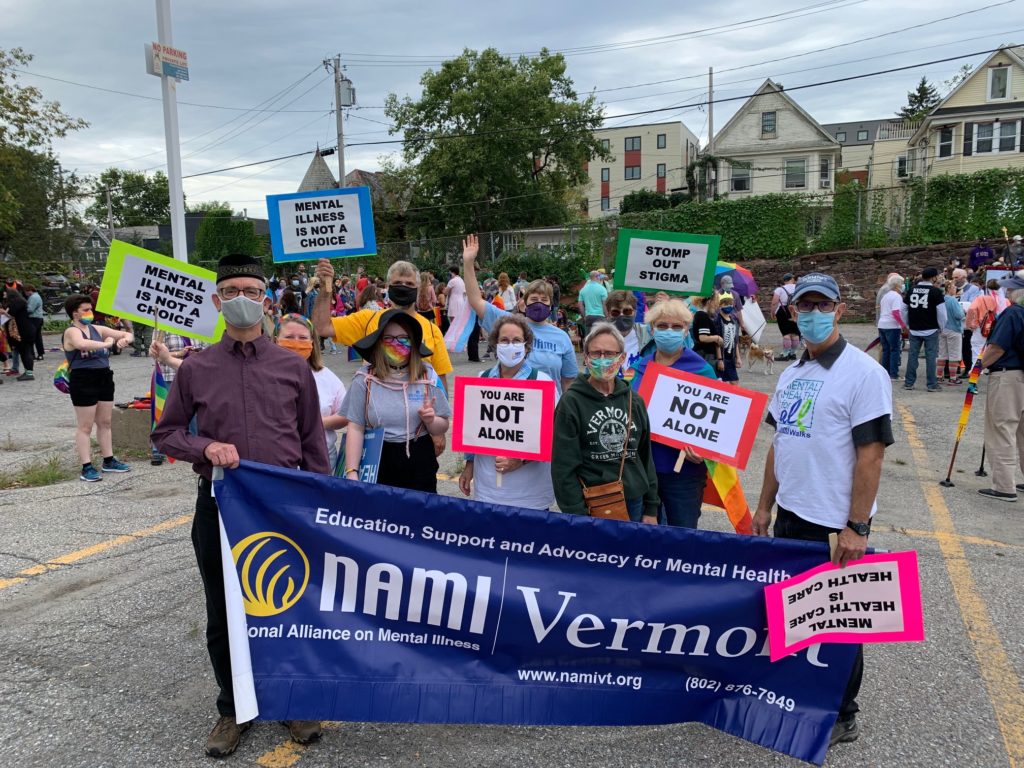 You Might Also Be Interested In…